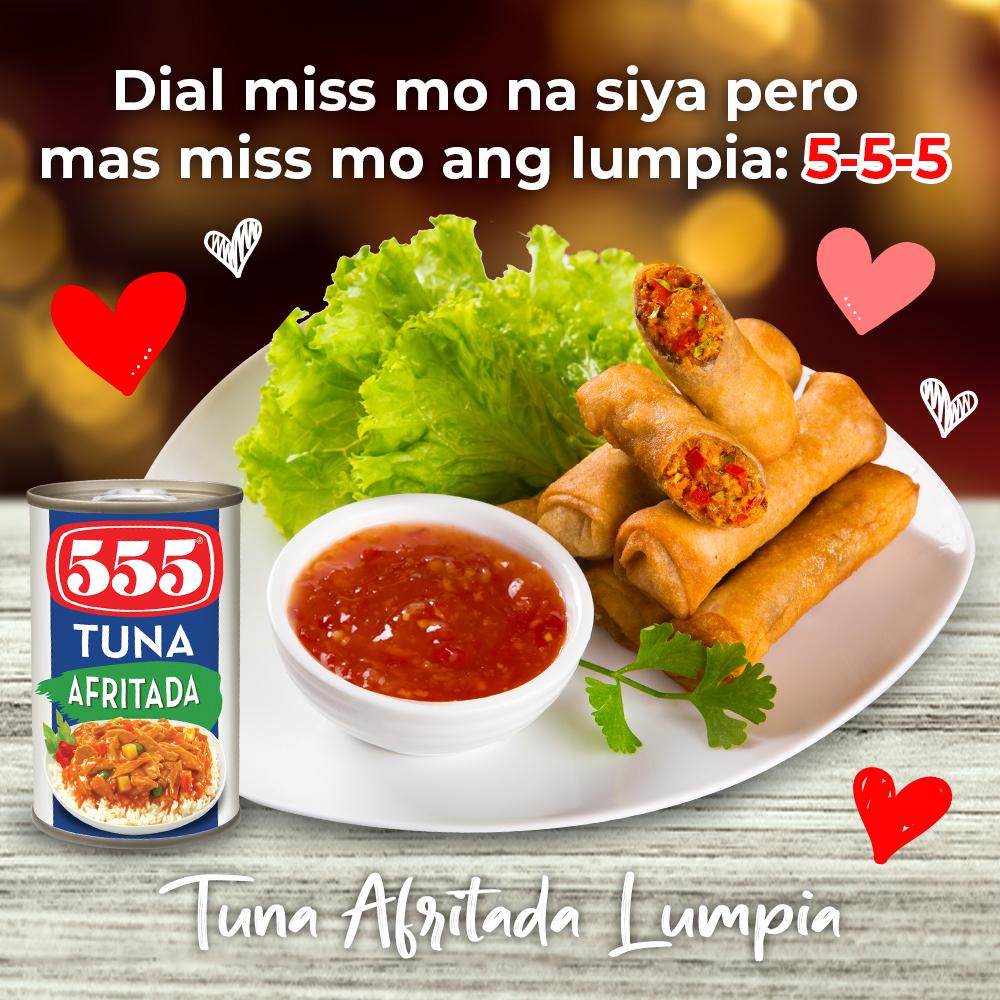 Ingredients:
1-155 grams
555 Tuna Afritada or 555 Tuna Caldereta or 555 Tuna Mechado
1 medium
Potato or Kamote – boiled, peeled, mashed
1/2 cup
Grated Cheese
1 piece
Siling pang-sigang-chopped (optional)
Pinch of
Salt and pepper
12 medium
Lumpia Wrapper
Cooking Oil for Frying
Procedure:
In a bowl, mix together 555 Tuna Afritada with its sauce, mashed potato, cheese and chili. Season with salt and pepper.
Scoop two heaping teaspoons of mixture and fill into lumpia wrapper. Roll and fold edges, sealing them with water. Repeat steps with remaining ingredients to make one dozen lumpia.
Fry in hot oil until crispy and golden. Serve with your favourite dip such as sweet chili or ketchup-mayo mixture.
Serves 2 to 3
Delightful Tip: You can prepare lumpia ahead and freeze for up to 3 months. Thaw and fry as needed.